Big Announcements for Cinema Touching Disability
October is on the horizon, and that means the 18th annual Cinema Touching Disability Film Festival is almost here! Read on for some logistical updates, plus announcements of the two widely acclaimed documentaries we're bringing to this year's Fest!
In light of ongoing pandemic conditions, as well as your responses to our survey, we have made the decision to stay virtual in 2021. We miss the in-person experience, but it isn't worth the health and safety of our staff and audience. We still plan to deliver two exciting and celebratory nights of disability film and community, we hope you'll be there!
The platform we used for The Lost Reel was a good learning experience, but because of too many technical hiccups, we're switching gears again. While we get ourselves all set up on our new platform, Eventive, hop on the CTDFF interest list to be the first to know when tickets are available!
THE REASON I JUMP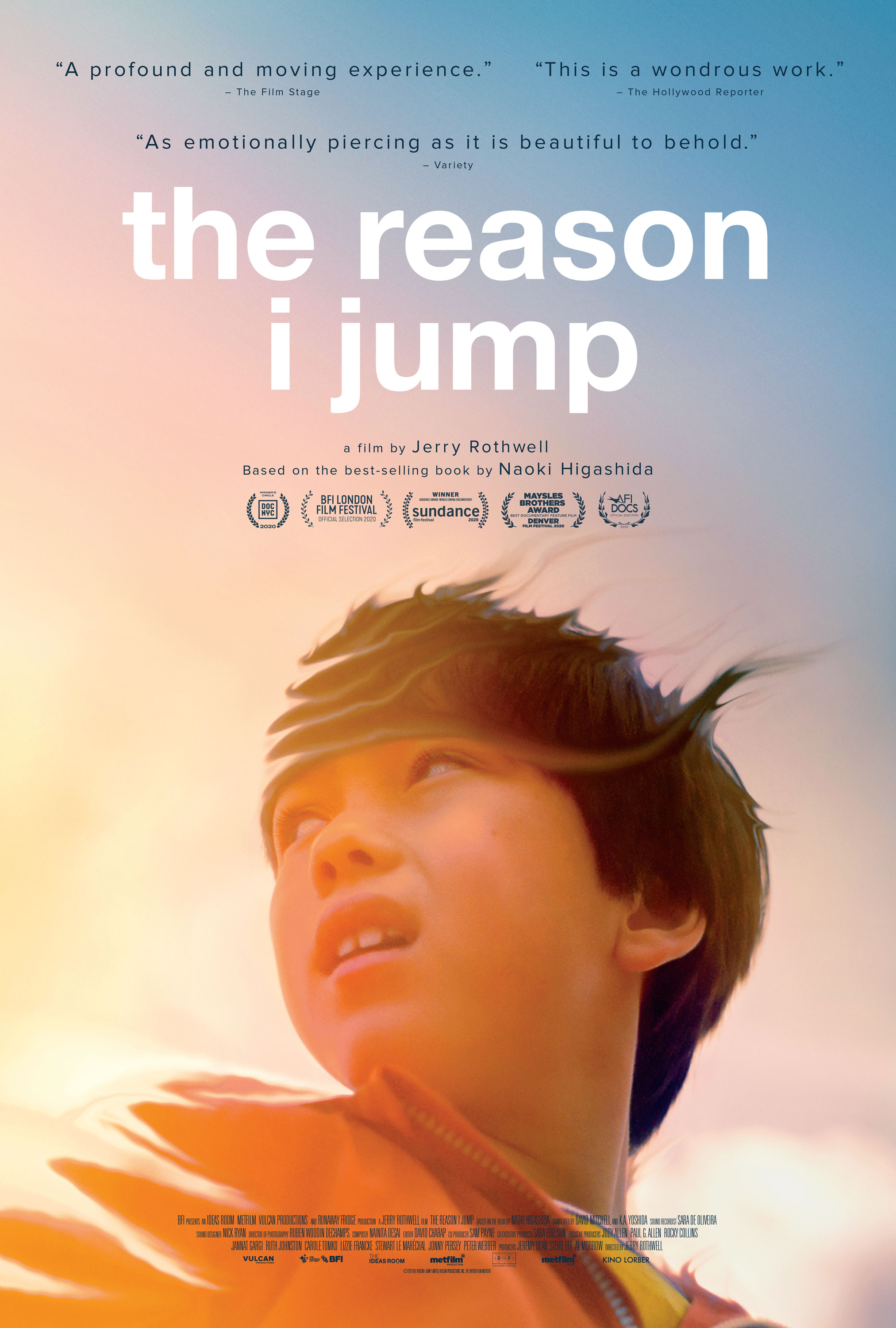 Based on the best-selling book by Naoki Higashida, THE REASON I JUMP is an immersive cinematic exploration of neurodiversity through the experiences of nonspeaking autistic people from around the world. The film blends Higashida's revelatory insights into autism, written when he was just 13, with intimate portraits of five remarkable young people. It opens a window for audiences into an intense and overwhelming, but often joyful, sensory universe.
Moments in the lives of each of the characters are linked by the journey of a young Japanese boy through an epic landscape; narrated passages from Naoki's writing reflect on what his autism means to him and others, how his perception of the world differs, and why he acts in the way he does: the reason he jumps.
The film distills these elements into a sensually rich tapestry that leads us to Naoki's core message: not being able to speak does not mean there is nothing to say.
THE REASON I JUMP (2020) is an unrated documentary and has a run time of 82 minutes. This film will screen at Cinema Touching Disability Friday, October 15, 2020.
NOT GOING QUIETLY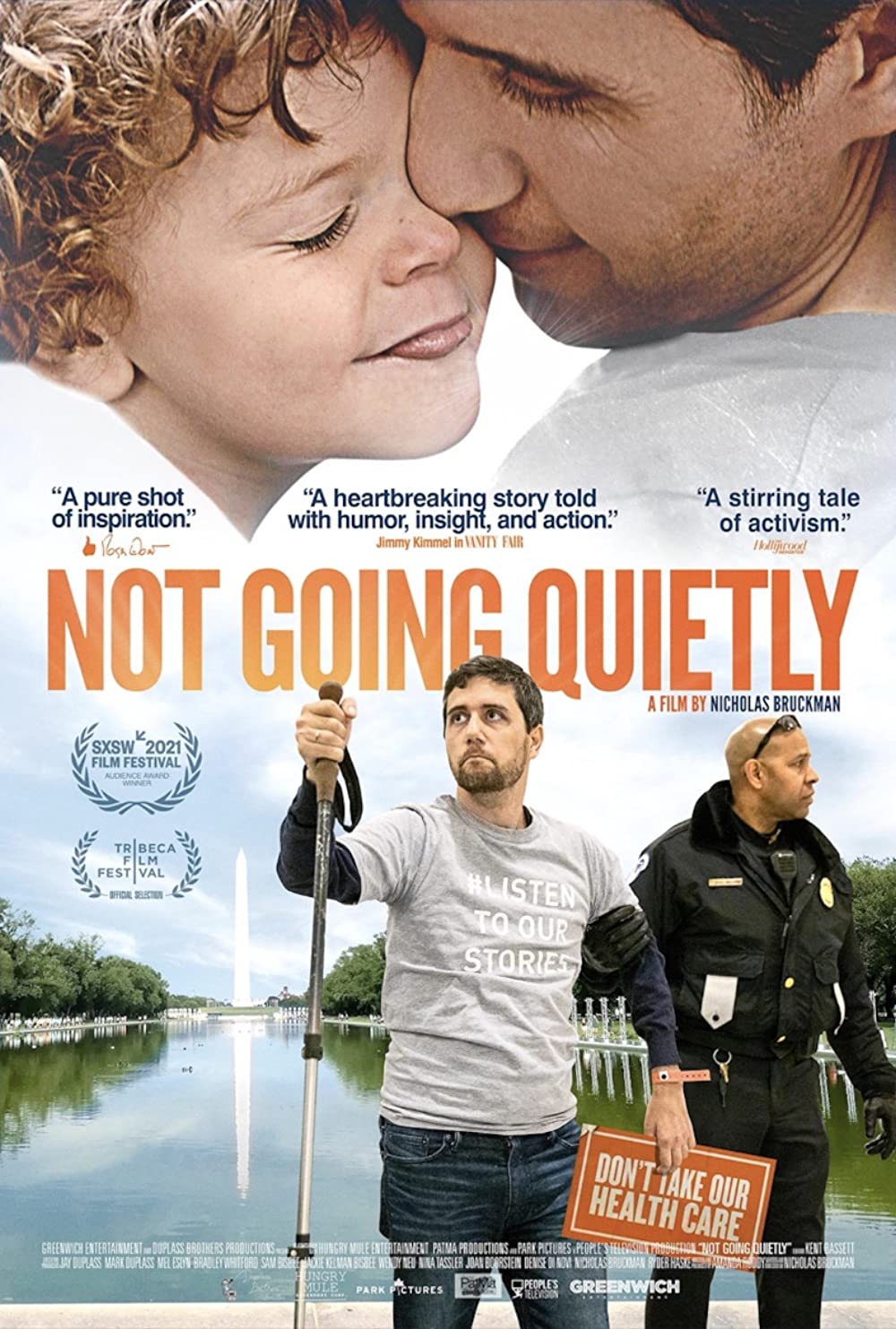 A rising star in progressive politics and a new father, 32-year-old Ady Barkan's life is upended when he is diagnosed with ALS.
But after a confrontation with powerful Senator Jeff Flake on an airplane goes viral, catapulting him to national fame, Ady and a motley crew of activists ignite a once-in-a-generation political movement called "Be a Hero."
Together, they barnstorm across the country and empower people to confront their elected officials with emotional, personal stories to demand healthcare justice, and Ady holds groundbreaking interviews with Joe Biden, Kamala Harris, Bernie Sanders, and Elizabeth Warren. Through his journey, Ady discovers that collective action and speaking truth to power offers hope for his family and millions of others.
NOT GOING QUIETLY (2021) is an unrated documentary and has a run time of 96 minutes. This film will screen at Cinema Touching Disability Saturday, October 16, 2020.
Short Film Competition Finalists
In addition to these features, we'll screen winners from our international Short Film Competition! As always, attendees to the Festival will be able to vote on the coveted Audience Favorite award for both the documentary and non-documentary divisions. Congratulations to all of this year's finalists!