Announcing our 2022 Feature Films!
Cinema Touching Disability is back for our 19th year, and we're so excited to be holding our Fest in person! Join us at the Alamo Drafthouse South Lamar October 14 & 15 for two nights of fantastic disability film, fun, and community.
We can't wait to show you two exciting documentaries about artists with disabilities, who insist on taking center stage! While they're very different, both of these films center self-determination, adaptability, and the celebration of disabled performance. October 14 & 15, we bring you: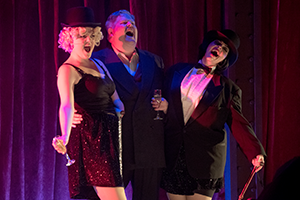 IMPERECT (2021) is a story of artists who live and perform with the uniqueness of disability, having been denied their place in the spotlight. This show-stopping documentary follows Phamaly, a Denver theatre company for disabled actors, as they mount a production of the legendary musical, Chicago. IMPERFECT is an unrated documentary and has a run time of 78 minutes. This film will screen at Cinema Touching Disability on Friday, October 14, 2022.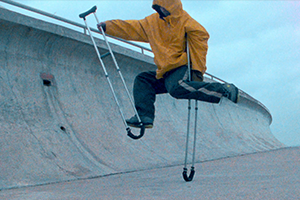 CRUTCH (2020) chronicles the gravity defying life of Bill Shannon, an internationally renowned artist, breakdancer and skate punk—on crutches. The film documents Bill's extraordinary journey: the history of his medical odyssey and his struggles with chronic pain, the evolution of his crutch dancing and skating, his rise to become a world-renowned performance artist, and his transformation from an angry skate punk to an international hero. CRUTCH is an unrated documentary and has a run time of 98 minutes. This film will screen at the Festival on Saturday, October 15, 2022.
Plus, we'll be screening winners from our international short film competition and holding live events you won't want to miss! More updates coming soon!
Tickets are on sale now!
Your $10.00 ticket can be redeemed for up to $10.00 worth of food or drink from the Alamo Drafthouse menu. Just check in with us to pick up your coupon. Check in starts at 5pm both nights. The program will begin at 6pm and end by 10pm.